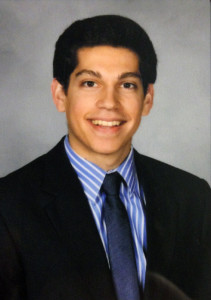 In June 2016, I received my Masters Degree in Computer Science at Stanford University with a concentration in HCI. Prior to this, I spent six months working as a Product Designer with the incredible team at Flux.io. Flux spun out of Google[x] in 2010 and is now changing the way that buildings are designed, supporting the greater scale and sustainability that the 21st century demands. Before that, I completed my undergraduate degree at Stanford in June 2014, a B.A.S. in both Computer Science and Slavic Languages and Literatures.
I began making art at a young age. What was originally highly abstract art made with crayons on dirty table mats later transformed into recreations of John Singer Sargent in charcoal and chalk in San Miguel de Allende, Mexico.
At West Morris Mendham High School in New Jersey, I enrolled in numerous graphic design and painting courses. The art department is really well equipped, with facilities for bronze investment casting, printmaking and most recently the purchase of a MakerBot 3D Printer. I pursued an IB Diploma (International Baccalaureate) with IB Studio Art as a subject group. My concentration was in Australian Aboriginal studies, inspired by my family background (my father was born in Brisbane) and my previous summer spent volunteering at the Mia Mia Aboriginal Art Gallery in Melbourne, Australia.
At Stanford I've continued to pursue the arts by enrolling in d.School classes like ART STUDIO 160 and 260 that emphasize design thinking and craft. Last spring I received a Student Arts grant to prepare an exhibition of my own Aboriginal artwork. This past quarter I enrolled in ME 203 and spent long days and late nights at the Stanford Product Realization Lab, mastering TIG welding, sheet metal bending, woodworking and the lathe and mill in pursuit of my final project: Arthur, a more social tea table.
I love to travel. After studying abroad in Moscow, Russia with Stanford's Bing Overseas Studies Program, I decided to spend the summer of 2013 in even more exotic places. I traveled to Israel with Taglit Birthright, Rio de Janeiro on a Stanford Overseas Seminar to learn about the pacification of favelas, Tomsk in Siberia to study Russian language on a FLAS grant, and Paris and Barcelona for the fun of it. Each year I visit Melbourne, Australia–the world's most liveable city–to spend time with friends and family over the holidays. My most recent international trip was to Kyoto, Japan to visit my brother, Mitchell, when he studied abroad.
In my spare time I like to drink tea, play tennis, golf and ping-pong. I am a member and the former House Manager of the Phi Kappa Psi Fraternity, California Beta chapter.
On the right is me wearing an Oculus Gear VR mobile virtual reality headset. I spent two years working at Stanford's Virtual Human Interaction Lab coding immersive virtual environments for use within social science experiments. In 2015 I returned to the lab as a Graduate Research Assistant and led a team of undergraduate programmers.
Below I am with two friends about to go paragliding in the Swiss alps over Spring Break. We visited Europe for the 2015 IEEEVR Conference in Arles, France. Together we worked on GRAVITEAM, a team building experience in VR developed in Unreal Engine 4.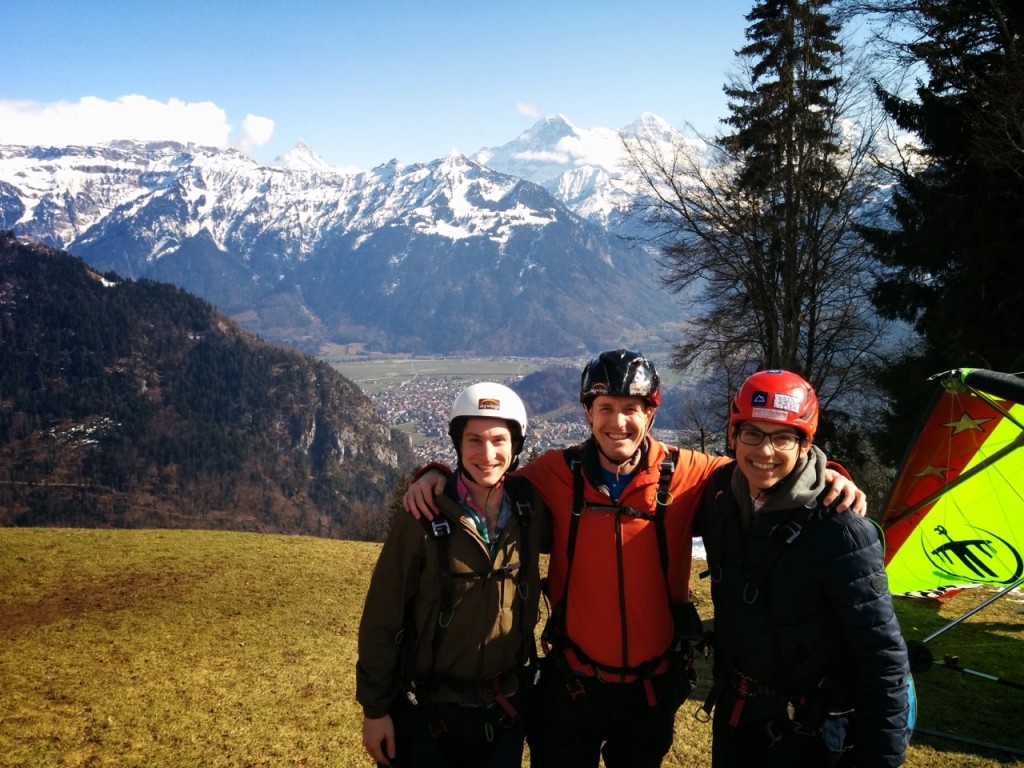 Here I am at Pomponio State Beach by Santa Cruz with a sand castle I made, inspired by Antoni Gaudí.